.
AS RO-MAN WOULD SAY...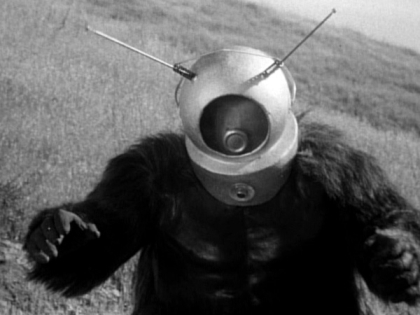 "YOU MISSED IT! NOW IT'S GONE ... FOREVER!!!"
.
What on Earth was Con 9 From Outer Space? I hear you ask.
Con 9 was a one-off, independently run, not-for-profit two day science fiction convention held in Australia in July 2012. It was devoted to the "golden age" of classic Sci-Fi movies, TV shows and radio programmes from 1965 going back to the silent era, though our primary focus was mainly the 1950s.
Our belief is that Con 9 was the first of its kind in Australia and possibly globally. As volunteer organisers, we were able to prove that you can run an affordable convention with a high degree of quality and style even if you have no guests of honour attending and still make it extremely successful.
.
Pics, pics, pics...
Our dealers room and display area (panorama pic by Chris Brennan)

.
One of our great displays featuring heaps of classic items (display setup and pic by Russell Devlin)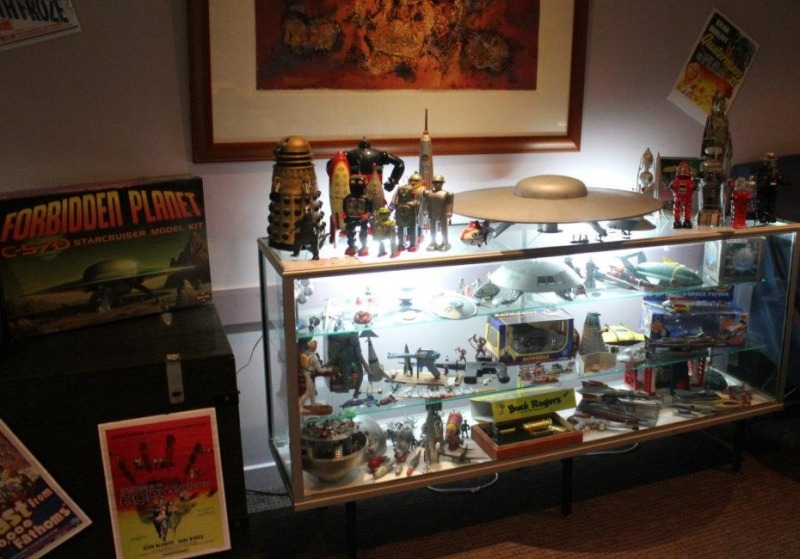 .
Con 9 was lucky to secure the services of Leslie Morris, Australia's largest Ed Wood collector, who put together a great display of ORIGINAL Ed Wood material (pic by Russell Devlin)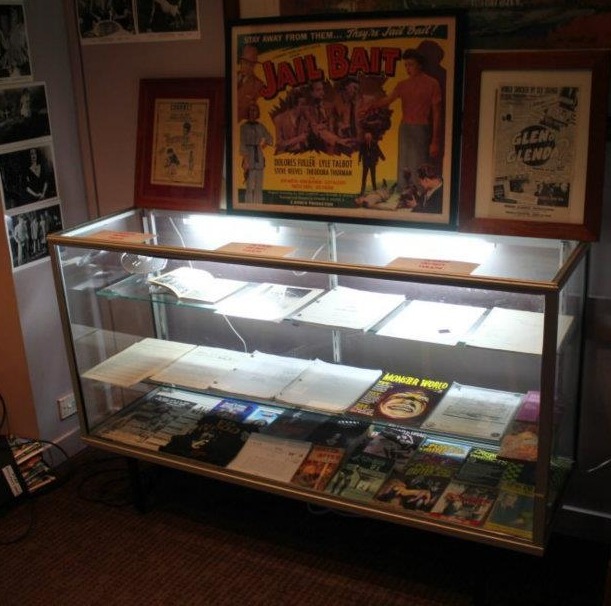 .
A closer view of Les' awesome collection (pic by Russell Devlin)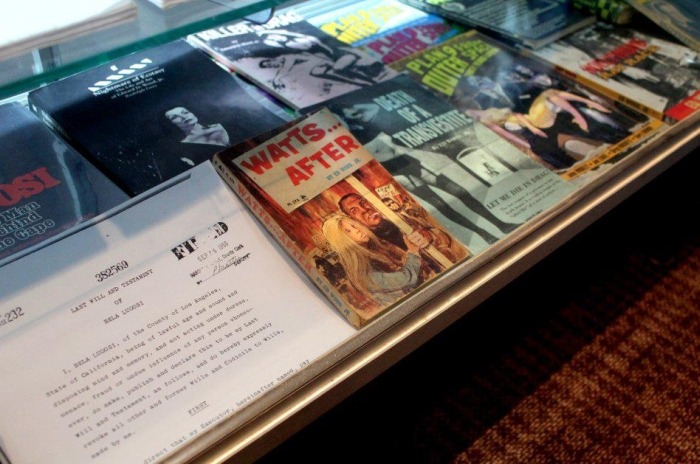 .
How to make your con look mega cool? Easy add in two 1:1 scale robots that spoke and lit up just like the real thing (pic by Russell Devlin)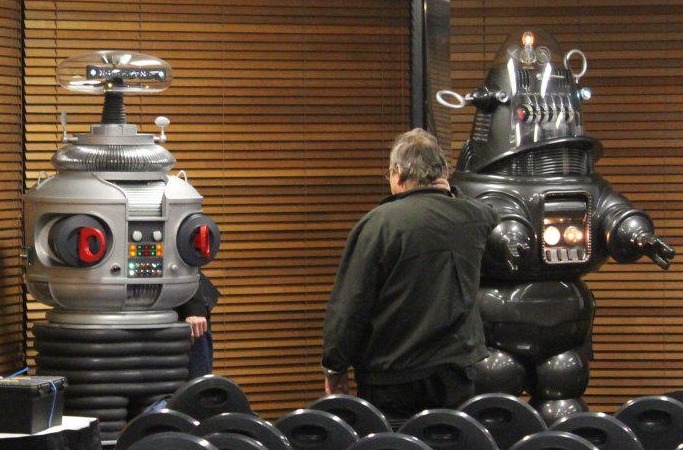 .
A convention isn't a convention unless the attendees get into the spirit of the event (pic by Russell Devlin)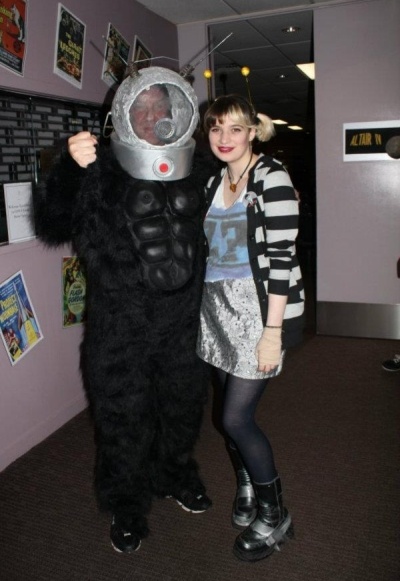 .
Yep it's an old fashion discussion panel, something that is sadly absent from commercial based media conventions these days (pic by Russell Devlin)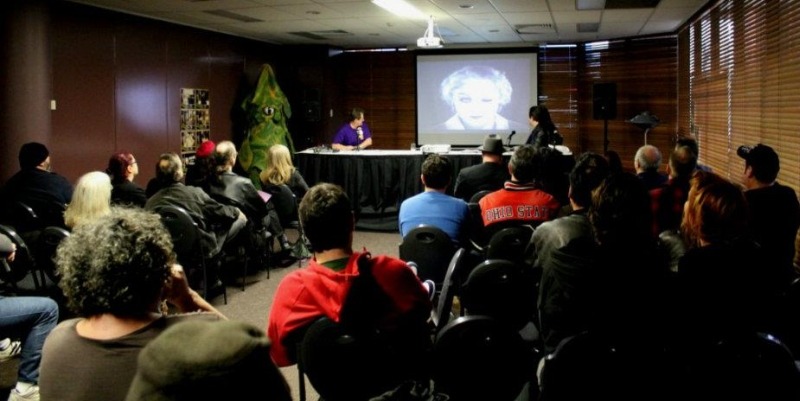 .
Even a friendly Metaluna Mutant popped in for a look (pic by Russell Devlin)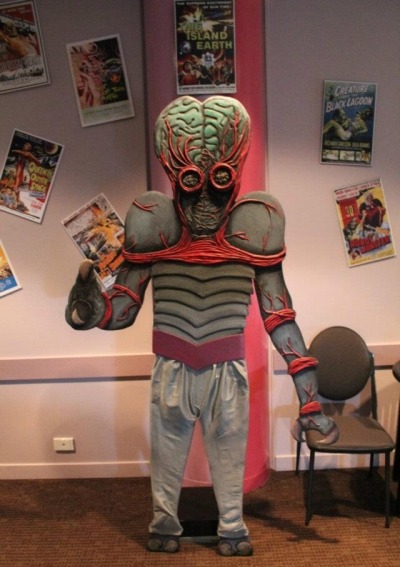 .
The opening ceremony where it all started (pic by Chris Brennan)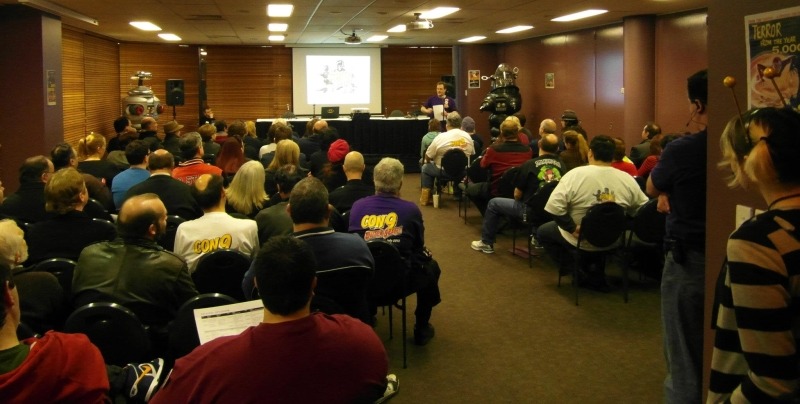 .
If want to find out what Con 9 had to offer well this 1 minute promo video will answer all your questions.
.
Tell me more, like where did Con 9 come from???
Con 9 From Outer Space grew out of a dissatisfaction with the way Science Fiction conventions (cons) have developed in recent years. Those based around Media had eschewed most of the traditional con trappings and became either expensive seminars with guests from TV shows/movies, or large scale exhibitions with lots to see yet lacking the camaraderie and intimacy of the older style cons. Those based around literature still followed the traditional con pattern, but were geared very much towards "Speculative Fiction" and had little to entice the Movie & TV buff.
We put together a list of all the things we wanted to see and could squeeze into an event of feasible size and budget, and Con 9 is the result. As the title suggests it's based around the sort of "B" Sci-Fi movies that Deadly Earnest might have screened on TV in the 1960's. This is a very familiar genre which many of us grew up on and love, but which has not really been covered before at Australian Sci-Fi events.
At Con 9 you'll get to enjoy rekindling your love of classic Sci-Fi with likeminded enthusiasts at an entry price you won't have to mortgage the house for.
In the immortal words of Criswell the Seer...
.
.
For those who are interested in learning more about how Con 9 came into being, refer to our historical Timeline of Events
.