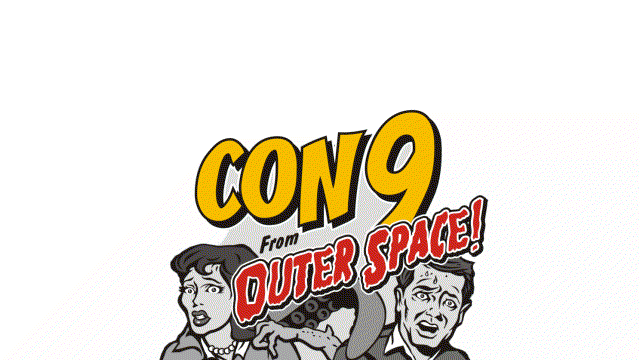 .

...
.

There's some special news to report

It seems that without exception, ALL media based science fiction conventions these days focus solely on their Guests of Honour and very little of anything else with regards to programming and entertainment. For this reason Con 9 was planning to buck the trend by not having any guests at all, thus keeping the focus of the con squarely on the programme as well as ensuring the membership costs are reasonable.

BUT we actually DO have a guest to announce!

We will be having a couple of representatives from the Australian Film Critics Association join us for some panels including Stephen Amis the director of a brand new Australian Science Fiction film called The 25th Reich which is actually set in the 1950s! Talk about a film that's right up Con 9's alley!

.

.
---
Con 9 From Outer Space - Copyright © Russell Devlin and Darren Maxwell
Site created and maintained by D. Maxwell