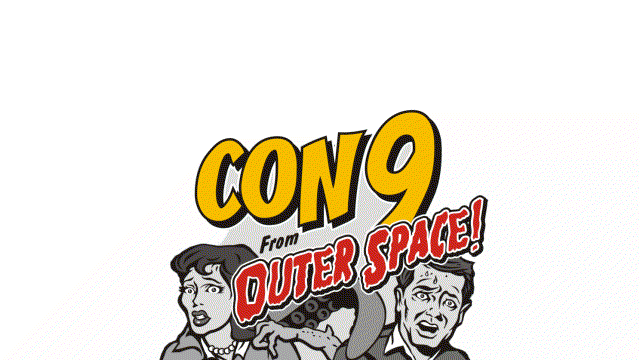 .
LOGO

...
.

This all sounds truly fantastic, so how can I get more information?

Con 9 is being run by people who not only have an appreciation of old time science fiction classics, but we also have over 85 collective years of experience within the science fiction fan community (including organising around 20 conventions). For this reason our aim is to run a convention that reflects our love for the classic genre with a high degree of quality, enthusiasm and enjoyment.

As the convention has now concluded, our contact email address has been decommissioned.

.

.

.
---
Con 9 From Outer Space - Copyright © Russell Devlin and Darren Maxwell
Site created and maintained by D. Maxwell