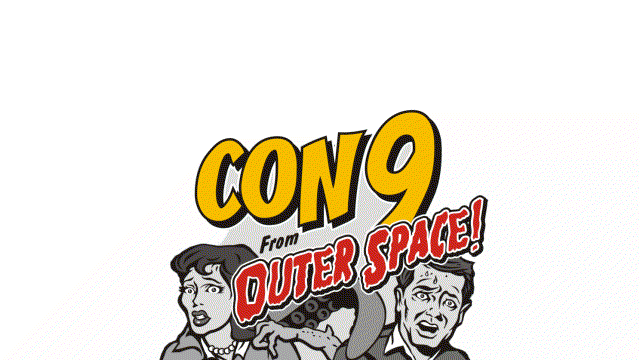 .

...
.

Anyone want to buy a used Martian war machine???

A convention wouldn't be a convention without a Dealers Room (or Hucksters using the original convention terminology) and Con 9 is no different. Our plan is to have a Dealers Room with heaps on offer for both sellers and buyers, so we hope that if you're a dealer you'll considering joining in on the fun by taking out a table.

BOOKINGS FOR DEALERS TABLES ARE NOW CLOSED

.

*** SPECIAL LINKS *** SPECIAL LINKS *** SPECIAL LINKS ***

- Check out PULPFEST 2012 (August 9-12) for all your Pulp Magazine needs www.pulpfest.com

.
---
Con 9 From Outer Space - Copyright © Russell Devlin and Darren Maxwell
Site created and maintained by D. Maxwell