Guess what? There's a plot which could jeopardise Spice production! Golly, if that's not news I don't know what is!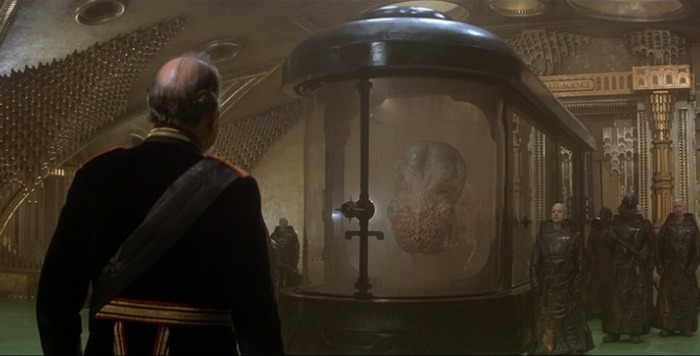 .
.
Convention opening and closing times
The Con 80 doors will be open at the following times
Friday March 10th - Registration will be open for 1 hour at 8pm while we setup (note the convention is not open at this time)
Saturday March 11th - doors open at 9:30am and close at 6pm. We then go to dinner for two hours then commence Battle Quiz '80 at 8pm
Sunday March 12th - doors open at 9:30am and close at 6pm. We then go to dinner for two hours where the doors will reopen at 8pm for the VHS video night, however, the dealers area will be closed
Monday March 13th - doors open at 9:30am
Battle Quiz '80 - tickets can be purchased at the door from 7pm with doors opening at 7:30pm unless sold our prior.
.
Our online membership form has now closed
If you wish to attend Con 80, you will now need to pay a membership at the door.
A full three day membership is $95
A single day membership (any day) is still $35
Battle Quiz '80 is $15
.
Our second Progress Report is available
With the convention now on our doorstep our second Progress Report, which was released in January, still has a lot of useful information. You can read it here
.
Auction submissions are now closed
Please note our Auction item submission window has now closed. Any items brought to the convention on an adhoc basis for the Auction maybe rejected. If you're interested in purchasing items from the Auction, just refer to the listing here
..
.