Fortunately for us, accommodation at
Con 80
is a bit more classier than cruising around in Lone Starr's Eagle 5!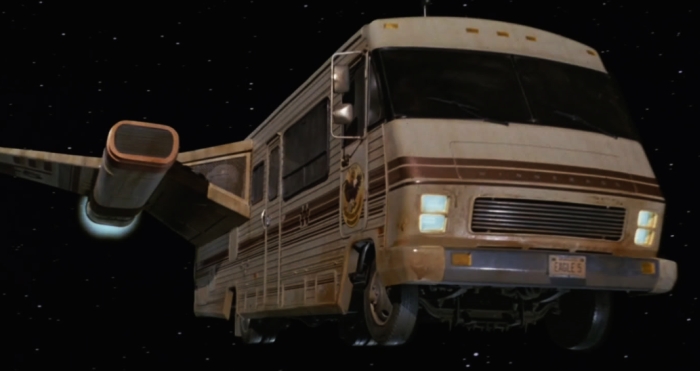 .
The Amora hotel has set aside a number of Deluxe quality rooms for the convention at $248 per night which includes breakfast (just confirm this when booking). However, feel free to enquire about cheaper room options if so desired. Also see below for the option of sharing a room with other Con 80 members.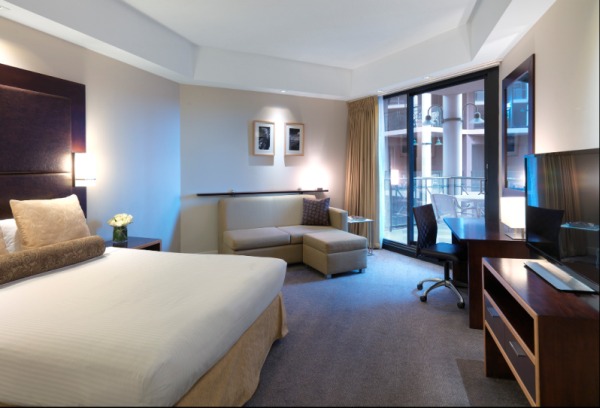 .
*** Please note that onsite hotel parking is $20 per day, per car no matter what room you have, however, free street parking can be found around the venue ***
.
To make a room booking either:
- Book a room via the online registration process Amora Hotel Riverwalk
- Ring the hotel on (03) 9246 1200 and mention you're with Con 80
* * *
.
Are you looking to save on your accommodation costs by sharing a room??? If so, then read this...
.
Convention member accommodation connection area
We know a lot of convention delegates are keen to stay at our venue for the duration of the convention, but unfortunately some of the room options are a little expensive (sure they're nice rooms, but they aren't exactly all that cheap).
In days gone by it was common for people attending a Sci-Fi convention to share a hotel room thereby splitting the costs, after all you're only going to be sleeping there. So we've put this site together to allow Con 80 members seeking to share a room to contact each other for this very purpose.
If you're keen to share a hotel room to save costs, just let us know at con80convention@gmail.com and we'll put your name and email on the list below. Alternatively if you're seeking a room to share, then feel free to contact the people below to discuss your room sharing options.
VERY IMPORTANT NOTE
Con 80 takes NO responsibility with regards to a convention delegate's accommodation arrangements, so use this facility at your own discretion.
.
.