Need some questions answered about Con 80? Hopefully this Frequently Asked Questions section will help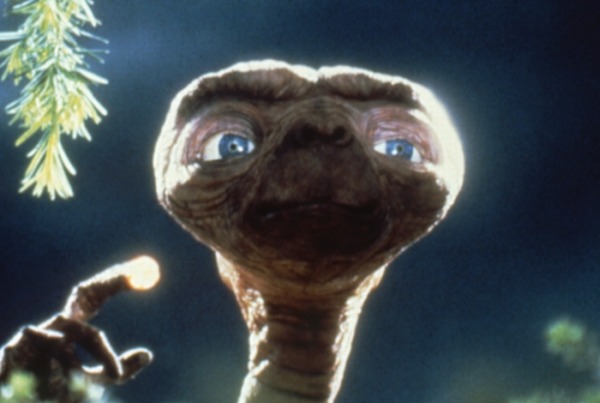 .
What exactly is Con 80?

What do you mean when you say "non-profit"?

Why would anyone run a convention that makes no money?
What is the stance regarding special guests?

Will horror be included?

What do people do at a convention?

You say Con 80 will be the last convention, why is this?

If traditional fan based conventions like Con 9 and Con 70 are so great then why aren't there more of them?
.
What exactly is Con 80?
Con 80: The Ultimate 1980s Sci-Fi Experience is an Australian science fiction convention which will run for three days over the Labour Day long weekend in 2017. The focus of the event is based around science fiction TV shows and movies from 1980-1989.

Unlike modern day conventions, Con 80 will follow the "traditional" fan run format where the focus of the event will be on panels, discussions, presentations and its atmosphere.
What do you mean when you say "non-profit"?
Unlike modern commercial conventions (known as ProCons) who operate like a business, Con 80 is a self funded event where the financial profits - if any - won't go into the pockets of the organisers. Our aim is only to cover costs.

Traditionally non-profit conventions would hand over any excess monies to a nominated charity or use it as a rollover fund for another convention. Either way none of the organisers profit financially from the event.
Why would anyone run a convention that makes no money?
The answer to this is simple ... "for the sheer enjoyment of it."

Fan run media conventions like Con 80 no longer exist in this modern era, in fact the last two of this type were run by ourselves - Con 9 From Outer Space and Con 70: A Retro Sci-Fi Adventure - so unfortunately many fans have never experienced a traditional science fiction convention before.

This is why Con 9 and Con 70 were regarded so highly by those who attended them - including people who heard about them afterwards - and why people were still speaking about these events sometime after they were held.

From our perspective we just want to enjoy classic media conventions the way they used to be with panels, discussions and with genuine passion for the subject matter. This is why we like to say Con 80 is "by the fans for the fans" because everyone can enjoy the convention on the same equal level regardless of their financial status.
What is the stance regarding special guests?
Over 25 years ago conventions in Melbourne were lucky to have 3 or 4 international actors appear in a year (back then they were known as Guests of Honour or GoH) and getting them to attend an Australian convention was a very special privilege. These days, with the pop culture expos and ProCons being so prevalent, that number has swelled to over 40+ so the market is now diluted with celebrities.

As a consequence a single actor doesn't have the same "crowd pulling" power they once did which is the reason why we don't include them.

Moreover, as a non-profit event we simply can't compete against the Pop Culture Expos or the ProCons, so instead we focus all our energy on creating a unique and varied programming/atmosphere which you simply don't find at the commercial events.

Having said that, if a suitable guest happens to come our way then we would certainly look at including them, but it's not something we plan to actively pursue. Plus as we proved with both Con 9 and Con 70, you don't always need the appearance of an TV or movie actor to run a successful event.
Will horror be included?
No. We believe horror is a specific genre unto itself which doesn't fit into the theme of our convention, however, Sci-Fi programmes that have horror elements in them are included, eg The Fly and The Thing.
What do people do at a convention?
With Con 80 taking place over a three day long weekend you make ask yourself "what will I do during that time?" As organisers our task is to provide the entertainment but what you do with your time and how you enjoy it is entirely up to you.

Historically conventions were a fantastic place to meet new people, make new friends and be the only place where you could immerse yourself in the realm of science fiction for a couple of days and leave the real world and its troubles behind.

So on Day 1 you'll probably spend your time just working out what's what and who's who. By Day 2 and 3 faces will become familiar, conversations will start up and before you know it new friendships will begin to form. If there is one true benefit to running a small, intimate convention like Con 80, then this is it. It's all about the people, the friends and the memories.

Finally at the end of the convention you'll understand why these events are so special and why some people are prepared to travel interstate or overseas just to attend them.

You'll also get to appreciate why conventions of this nature are remembered decades after they were held.
You say Con 80 will be the last convention, why is this?
Although running these conventions has been a joy to do, they are simply not sustainable on an ongoing basis. On top of this some of us are either in our fifties or heading towards fifty and after spending decades in the fan community, we believe we've done our part for local Sci-Fi fandom.

As organisers we were really keen to run a convention covering classic 'golden age' Sci-Fi (Con 9) and retro Sci-Fi (Con 70), now we get to cover off the most famous Sci-Fi decade of them all (Con 80). So what a great way to finish!

Our belief with Con 80 is that we will have achieved our goal in putting on three great shows, thus completing our own little trilogy of conventions. More importantly, we truly hope these three events will be fondly remembered by our attendees for many decades to come.

Once Con 80 concludes, our organising team will disband and move onto new projects. However, this doesn't mean other people can't run their own versions of Con 9, Con 70 or Con 80 as we certainly don't own the monopoly of this convention concept (hey after all, Con 90 and beyond would be up for grabs!).

So who knows what will spring up from the ashes of our events.
If traditional fan based conventions like Con 9 and Con 70 are so wonderful then why aren't there more of them?
Despite the enjoyment they bring to fans, traditional conventions aren't always guaranteed to be successful - which for a non-profit, all volunteer event is a critical requirement. In the case of Con 70, we were able to just break even financially which is why Con 80 was able to go ahead. Yet prior to that Con 9 made a $2,100 loss which was paid out of the pockets of the organisers.

Furthermore, despite the members of our conventions thoroughly enjoying themselves, Con 70 had 11 fewer members than Con 9, proving that not everyone is enamoured by this old school convention concept. Maybe with Con 80 we can turn the tables on this belief and prove once and for all there is a place in the world for conventions of this nature.

Finally as mentioned earlier, with so many Pop Culture Expos and ProCons operating today it's a lot harder to establish a place in the market, especially when so much focus is given to the appearance of celebrities, actors, autographs and photographs. To highlight this further, there have actually been ProCons featuring multiple international actors as guests of honour who have had less people attend them than at our conventions, which proves that even these events are now struggling to succeed.
.
Have you got any other questions you'd like to see added to this FAQ? Just let us know at con80convention@gmail.com and we'll look at including them
.