Luckily Con 70 isn't being held on a Moon Base 'cause we all know what happens to THOSE!
.
Con 70 will be held at the Amora Hotel Riverwalk 649 Bridge Rd, Richmond, Victoria, Australia ... Earth.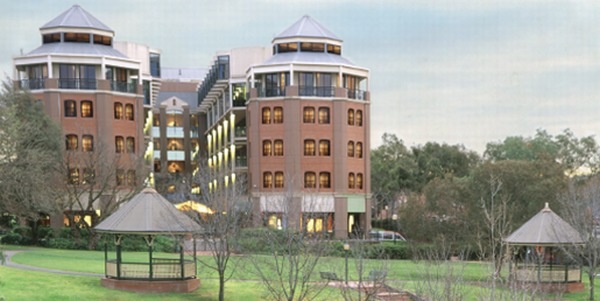 .
The Amora Hotel Riverwalk has easy access to public transport, parking, heaps of shops and even has some wonderful parkland right next door! What better place to relish those classic Sci-Fi memories. On top of this the city of Melbourne is only a few minutes tram ride down the road.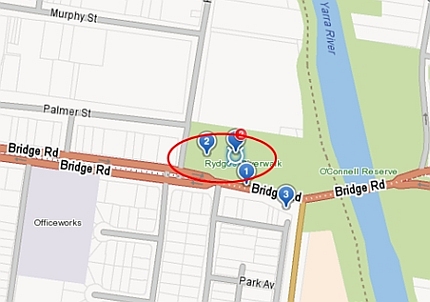 .
Amora Hotel Riverwalk - location details and how to get there:
General location details: 4kms east from the CBD along Flinders St which turns into Bridge Rd
Melway ref: 2H G7
Tram route from city: #48 from Collins St (North Balwyn) or #75 from Spencer St (Vermont South) Stop 22 - in the map above stop 22 is where the "3" is
Onsite hotel car parking for Con 70 attendees who do not have a room booking is available for a fee, alternatively side streets (eg: Palmer St) offer free parking on the weekend
The venue is wheelchair friendly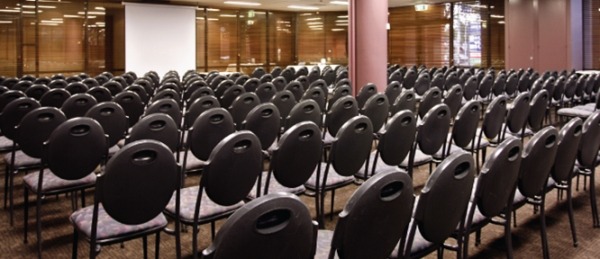 Accomodation at the Amora Hotel is definitely available for Con 70 members.
.To make a room booking either:
- Book a room via the online registration process Amora Hotel Riverwalk
- Ring the hotel on (03) 9246 1200 and mention you're with Con 70 to get the special rate
.