SOYLENT GREEN IS PEOPLE!!! Now if that isn't news I don't know what is!
.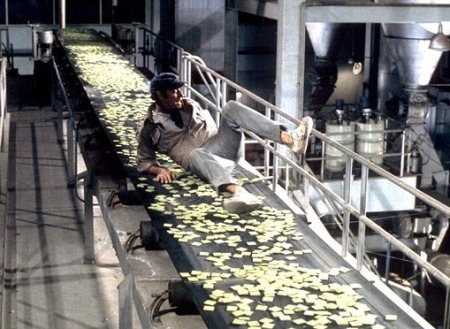 ..
Second Progress Report (February 2015) now available
If you want to learn more about what Con 70 has in store for you, just check out our February 2015 Progress Report here, but be quick as we're only a day away from kicking off!
.
Auction item submissions now closed
Our Auction submission window is now closed. The current auction list, full of 92 fantastic items. If it helps at all there is an ATM in the hotel foyer with the auction itself starting on Sunday at 1pm.
..
What time do the convention doors open?
Although the convention programme starts at 10am in each day, the doors for Con 70 will open at 9am on Saturday, Sunday and Monday. Also if you want to register on the Friday night (March 6th), Registration will open from 8pm for one hour.
.
Con 70 - Get ready for the retro Sci-Fi convention of a LIFETIME!
Well there's only a day left and we are all prepped and ready to go RETRO by bringing the 1970s back to life!
All of our programme items are locked in, our dealer tables have sold out and Discon '70 is going to be a great night. If you're still thinking about coming to Con 70, just keep in mind this is a one-off event that will ***NEVER*** be repeated. So here's your chance to become a part of something you'll be talking about for years, maybe even decades, to come.
.