| | | |
| --- | --- | --- |
| DEFIANCE PRODUCTIONS | | PCMUUA Productions |
present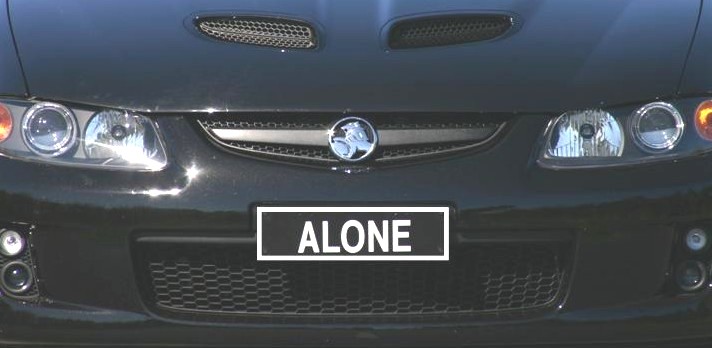 A Darren Maxwell Film
---
SYNOPSIS:
Mannix Foster has bought a new car and is taking it for his first big drive. All is going really well and Mannix is having a great time, until the car suddenly stops running for no apparent reason on a desolate country highway. With no mobile phone service and without having passed any towns or houses, Mannix decides to walk onwards in the hope of finding civilisation. After some time has passed, Mannix sees another car parked on the side of the road in the distance. Hoping that whoever owns it at least has a mobile phone signal, Mannix rushes up to the car only to find that it is ..... HIS OWN! Knowing he hasn't walked in a circle, and seeing that the car hasn't moved from its original spot, despair from his predicament quickly turns to astonishment when he discovers that the car's odometre is now showing 30 kilometres more on the dial than what it was when he left it!
Feeling isolated, confused and alone, WHAT IS HE GOING TO DO NOW???
---
*** LATEST NEWS *** LATEST NEWS *** LATEST NEWS *** LATEST NEWS ***
*NEW* 18/9/06 - ALONE will be screened at the Electric Shorts film festival at the LooP Bar, 23 Meyers Place in Melbourne in October 11. Considering the LooP Bar has a very large projector screen, it will almost seem like a cinematic screening.

13/6/06 - The ALONE Master DVD has now been completed. All we need to do now is run off complementary copies for the cast and crew. If you are interested in purchasing a copy of ALONE, just send an email to the address here with the subject line "Purchasing ALONE DVD". The cost will be $10 (inc postage). Featured on the DVD are three audio commentaries and a 7 minute making of featurette.

4/5/06 - ALONE has now been entered into the Conflux Film Festival which will be screening in Canberra in June. Once again, best of luck to us.

27/4/06 - ALONE Explained has been released. This is a PDF publication detailing the entire concept of ALONE in intricate detail. Refer below for downloading instructions

26/4/06 - ALONE has been entered into the 4th Angry Film Fesitival in Melbourne. Click here for more details 4th Angry Film Festival so best of luck to us!

26/4/06 - The ALONE Revealed documentary is now finished. Running at just over 7 minutes this piece spends a few moments discussing the origins of the production, the difficulties in finding a location, the curse of filming a shiny black car and some of the visual effects that were employed in the production. There is also a section explaining the Vortex as well.

11/3/06 - ALONE on TV! ALONE was screened to an eager viewing audience on the Short Film Show on Channel 31

16/11/05 - The official premiere date for ALONE has just been announced. The film will be shown at the Kaleide Theatre at RMIT in Melbourne on 17th of December at 2pm.

*NEW* 24/10/05 - ALONE IS FINISHED! All we have to do now is to show it to someone.

---
INTRODUCTION:
Want to know where the idea for ALONE came from? Well find out here from Writer/Director, Darren Maxwell
---
PRODUCTION DETAILS:
The film was completed in October 2005
---
"LET ME BE ALONE":
Want to hear the full version of the song which was specifically written and recorded for ALONE? If so, just visit this link here
Let me be Alone
Lyrics: Peter Sims
Music: Rich Johnson
Vocals: Jenn Anetzberger
Visit Rich Johnson's web site to hear music from other DMFilms - including a sample from the ALONE soundtrack
---
ALONE EXPLAINED:
Have you seen ALONE and want to learn how the whole concept of the story works? Well feel free to review this all-detailed publication ALONE Explained.
WARNING: this contains spoilers so don't read unless you've seen the film.
Download ALONE Explained (PDF file) ---> here
---

Motor vehicle kindly provided by:
Cellular Mobile Phone kindly provided by:

Graphic design services kindly provided by:

Camera and sound equipment supplied by: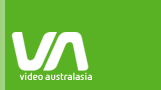 ---
PRODUCTION PICS:
| | | | | | | | | |
| --- | --- | --- | --- | --- | --- | --- | --- | --- |
| | | | | | | | | |
| | | | | | | | | |
With special thanks to the Cardinia Council
---
CONTACT INFO:
If you would like any further information regarding the film, contact either:
or
---
When on the Net, feel free to visit the DMFilms web site

The production team for ALONE proudly supports:

AUSTRALIAN CENTRE OF PERFORMING ARTS
---
ALONE © Copyright 2004 - Darren Maxwell